Security tokens are representations of securities issued using a blockchain infrastructure. As they are securities, the typical securities laws from the issuer and investor jurisdictions apply. The global reach provided by the internet and the blockchain enables global compliance, during the issuance and during the lifecycle of the financial instruments.
Onchain investor whitelisting
Onboarding workflows (150+ countries)
KYC and AML automation and enforcement
When security tokens are issued, they must only be allocated eligible and approved investors. The onchain representation of the securities must be permissioned tokens in order to apply compliance during transfers. They should also include control features to handle future management and administrative operations.
Digital onboarding & initial token allocation
Token supply control (mint/burn/freeze)
Permissioned security tokens (T-REX standard)
Tokenized securities are centralized financial instruments using a decentralized infrastructure. It means issuers are always in control of their token supply and investors cannot lose their securities, even if they lose access to their wallet. Custody fees are drastically reduced for issuers and can totally disappear for investors.
Securities recovery process
Digital asset custodian partners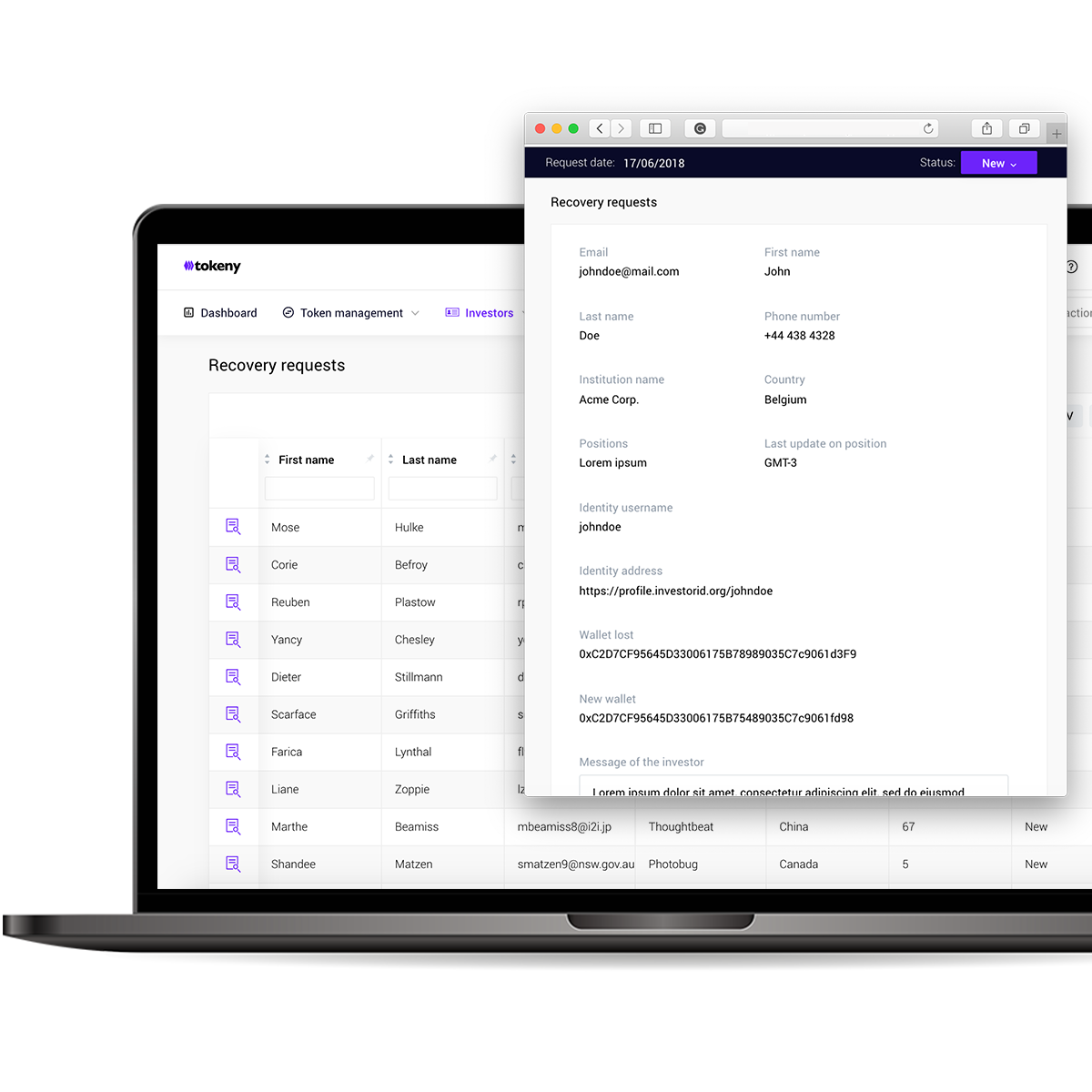 Using a public blockchain and controlling compliance at the token level allows the issuer to access a global network of distributors and investors. On the primary market, standardization and digital tools accelerate the distribution directly to investors or via online marketplaces. On the secondary market, interoperability between onchain systems enables marketplaces and exchanges to increase liquidity. Direct transfers between investors can be done with reduced costs.
Securities distribution network
API for marketplaces and liquidity providers

Tokenization will mostly bring its benefits post-issuance. For issuers, operations such as corporate actions and reporting are easily managed. Tokenization increases transparency and operational efficiency. Manage investors effectively through the issuer dashboard:
Directly communicate with investors
For investors, digital assets can be transferred easily, at low cost and with compliance automatically enforced.  Easily manage portfolios through the customisable investor portal:
Rapid transfer of ownership
Engage with corporate actions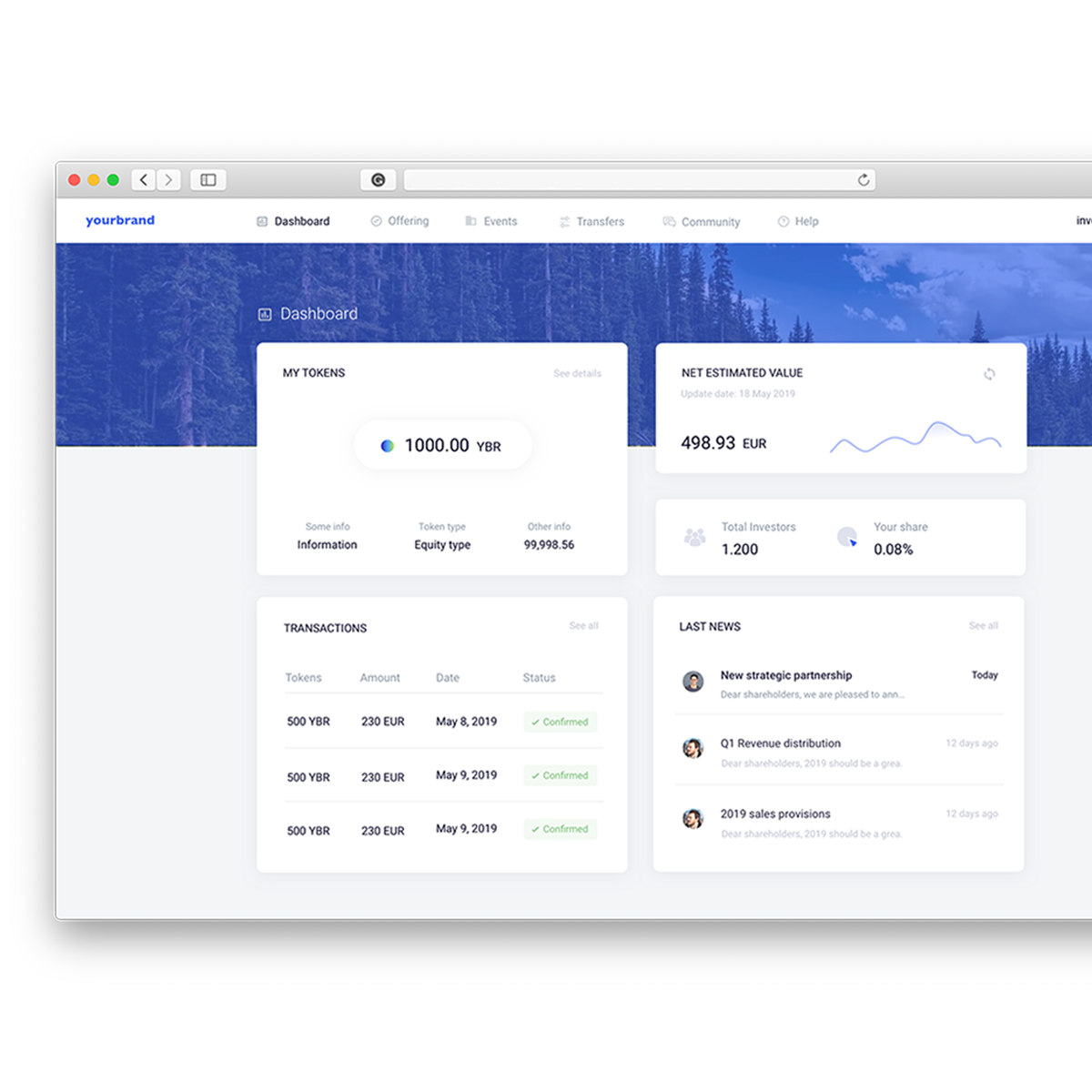 Start Your Tokenization Journey
Tell us a bit more about your projects, we will get back to you shortly.