The House of Startups (HoST) – devoted to innovation hubs, incubators and startup experts – unveiled its 'house' on 1st June which is located in Gare district with almost 6,000 sqm.
The Luxembourg House of Financial Technology (LHoFT) is hosted by HoST. LHoFT is a public-private sector initiative that drives technology innovation for Luxembourg's financial services industry, connecting the domestic and international Fintech community to develop solutions that shape the world of tomorrow.
As a member of LHoFT, Tokeny team has attended an impressive opening ceremony which brought prestigious guests including HRH the Grand Duke and HRH the Grand Duchess, the mayor of the City of Luxembourg Lydie Polfer, and the Minister of Finance Pierre Gramegna.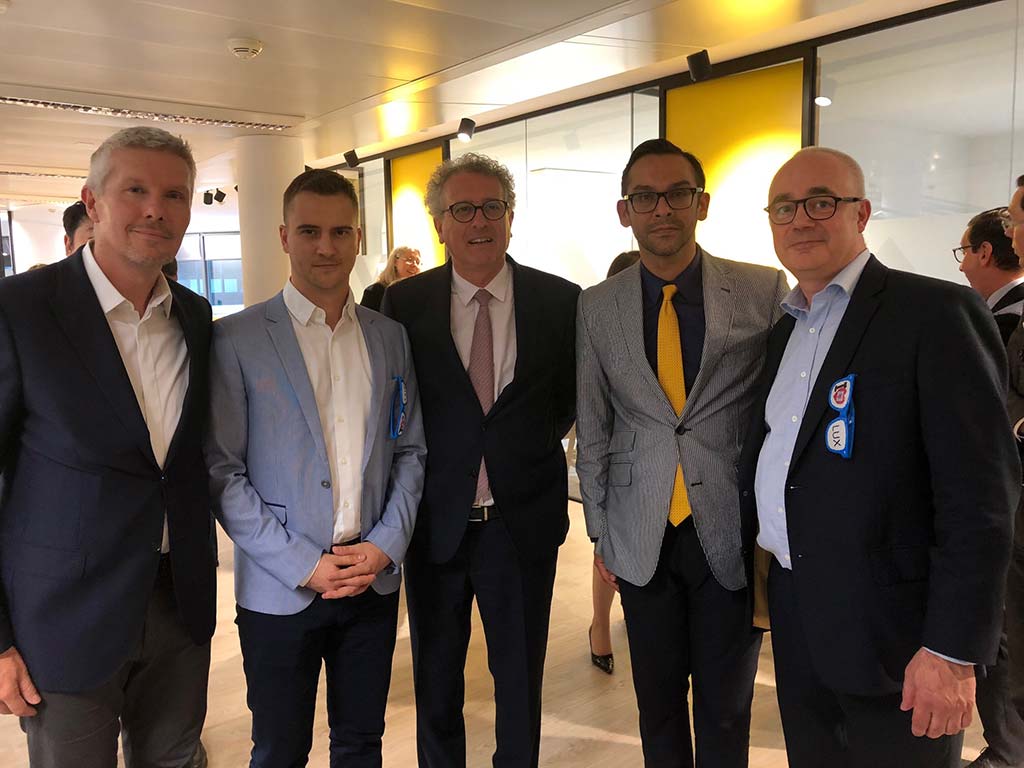 Karin Schintgen, the CEO of the House of Startups, said: "This is the place to be, the place to start, the place to innovate. We want to have a positive impact on Luxembourg's economy by supporting the drive to innovate and diversify, by offering a dynamic space, by promoting the ecosystem and by helping to attract new ideas, great startups, and lots of energy. This is a place that never sleeps!".
Tokeny is honored to participate in this ecosystem and make Luxembourg a better place for innovation startups.