The Universal Identity System
Capital markets currently use fragmented  systems to input and manage identity data
In today's market, financial institutions and service providers work from disconnected systems that lead to slow data retrieval, unreliable information and inefficient processes. Work is duplicated and significant resources are needed to oversee data, leading to expensive management of assets and less transparency for investors.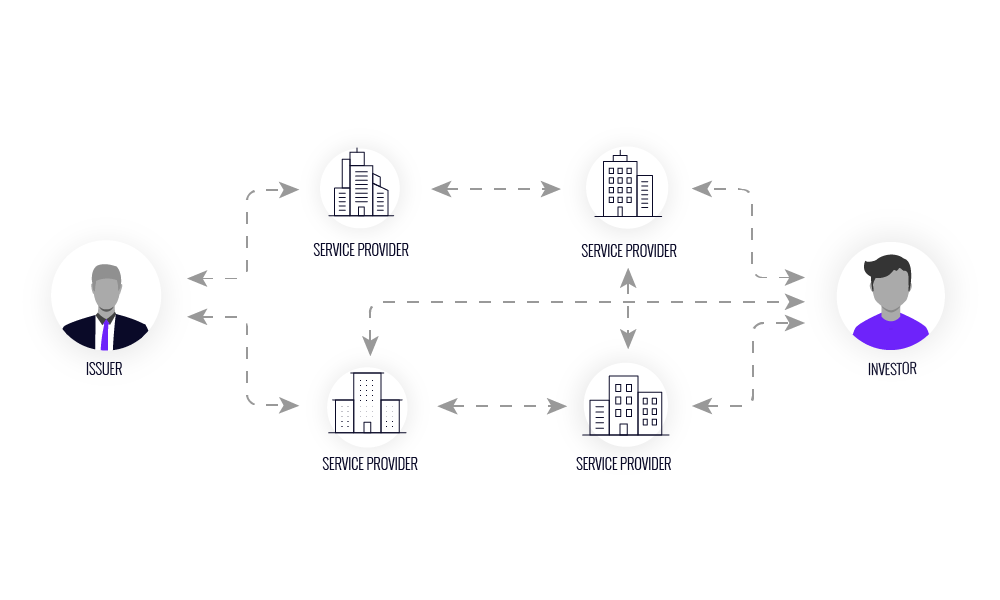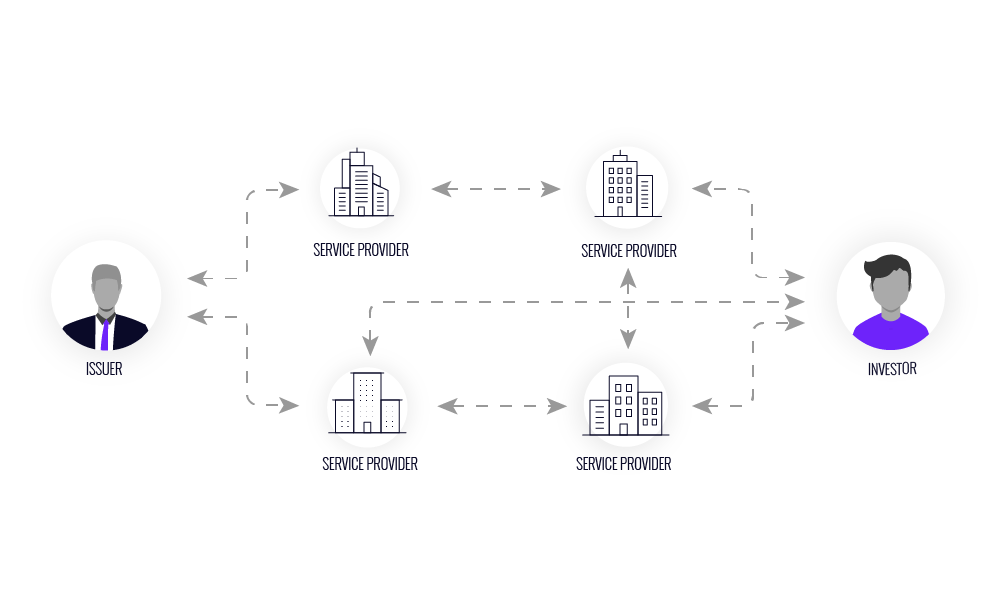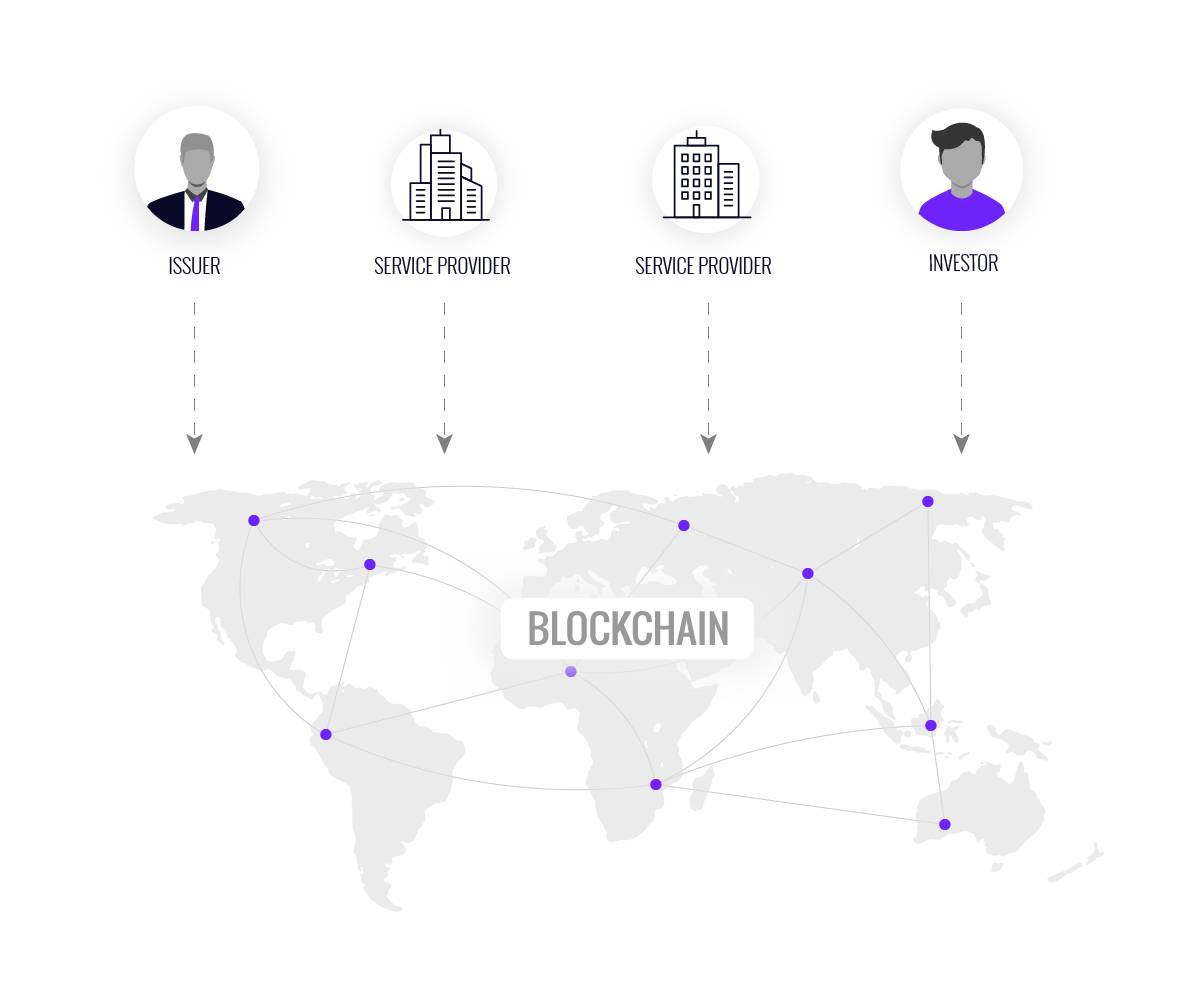 ONCHAINID is the universal identity system that alleviates market fragmentation and connects the industry
Our sophisticated technology allows agents, depositaries, infrastructure actors and service providers to easily and securely share data with one another. The platform empowers data owners to give and revoke access to their information as they please.
THE UNIVERSAL IDENTITY ECOSYSTEM
ONCHAINID enables stakeholders to securely and accurately identify themselves and their assets on the public blockchain.
By giving these individuals the necessary control needed to operate in a heavily regulated industry, users can unlock data rich and high functioning assets whilst improving compliance obligations.