Last month we announced the government of Monaco has selected Tokeny as its technology provider. As part of the initiative we have set up a local subsidiary and we are now hosted in the government's incubator, MonacoTech.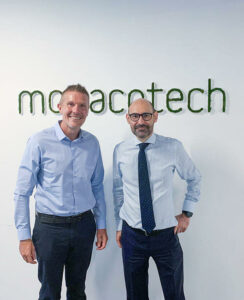 The agreement marks the first official announcement between a tokenization solutions provider and a government, resembling significant progress in the industry since forming a few years ago. It was just two years ago that many couldn't distinguish between crypto and blockchain. Now, governments are openly working with this new technology and many other conversations are ongoing with policy makers globally, which I have talked about in a previous article.
This innovative initiative will be a driver in financing environmentally impactful projects. Environmental, social and corporate governance (ESG) is an area we're very keen to be supporting, and a number of our customers have been in the sustainable finance world. We've worked on forestry projects, renewable energy, eco-friendly real estate, and we're excited to encourage these types of assets and facilitate their fundraising. It seems as though ESG is here to stay and has even been reported to outperform the wider market over a period of ten years.
To date, the security tokenization industry has suffered from one very noticeable problem – access to investors. Many projects have been announced in the industry but it's evident there has been a lack of activity on the buy side due to market education and industry adoption, particularly in the primary issuance. Our partnership with the government means projects accepted onto the programme have the opportunity to streamline their capital formation and access high net-worth investors.
To qualify, the projects must meet certain requirements:
Raising between €20-200 million in capital
Set up a subsidiary in Monaco
Get the Monaco STO visa
Projects must have a social or environmental focus
Being a small state, Monaco is able to act with speed and agility, something they have demonstrated through the recent passing of a dedicated STO law. They will look to onboard 5-10 projects in the first year and the first project raising capital will be from Oscar-Winning filmmaker, Luc Jacquet, who is financing his next production and related exhibition.