What Are Stock Tokens?
As one of the largest cryptocurrency exchanges in the world, Binance has been aggressively pursuing and exploring a wide range of services for its users. Its latest initiative is to allow users to trade 'stock tokens' that represent shares of publicly traded companies.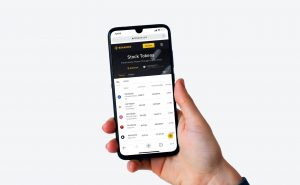 The transactions are settled in stablecoin, Binance USD (BUSD). Since 12 April, Binance has released stock tokens for Tesla, Coinbase, MicroStrategy, Apple and Microsoft. This is a milestone in the tokenization field as it opens up the security tokens to the masses. In fact, Binance is not the first company to do this, as FTX and Bittrex, two other cryptocurrency exchanges, started tokenized stocks trading back in late 2020.
It is important to note that all of these tokenized stocks are securities mirrors, which means that the tokens are not shares and only provide exposure to the underlying shares. In other words, investors do not own the shares directly, and the tokens are not transferable between investors. When it comes to new startups (the ones which are not into tokenized stocks), however, shareholders have some control in the form of voting rights. As a result, when deciding on the number of shares to authorize to the founders while incorporating a startup company, new startups might need to conduct extensive research about its advantages and disadvantages.
So Why Does It Concern Regulators?
Binance has also declared that holders of their stock tokens will qualify for economic returns on the underlying securities, including potential dividends, making the tokens securities. As those familiar with legislation on security tokens, tokenization doesn't change the fact that they have to comply with securities regulation, especially when they are distributed to the public. Digital securities must be issued as permissioned tokens to comply with international regulations.